Welcome
Helen Langley is a historian and curator and was until her retirement in 2014 the modern political manuscripts curator at the Bodleian Library. She has also lectured on historic houses and gardens. She was elected a Fellow of the Royal Historical Society in 1995. This website introduces Helen's research, lectures and publications, past and present.
Her most recent publication is 'What Honor did next, the pioneering broadcasting career of Honor Balfour (1912-2001) in Journal of Liberal History, Issue 109/Winter 2020-21.
A recording of her 2015 lecture on Dame Irene Ward, later Baroness Ward of North Tyneside (1895-1980) given at Westminster to mark International Women's Day is available via the UK Parliament YouTube channel.
Helen's most recent lecture, 'Cliveden and Ditchley, a case of relative values?' was for the Oxfordshire Gardens Trust in 2019.
In 2020 she resumed her quest for Reginald (Reggie) Cooper (1885-1965), diplomat, distinguished Royal Flying Corps officer; restorer of houses and maker of gardens.
Read more about Helen or get in touch.
Projects, Lectures & Events
Helen's current and recent projects include the following: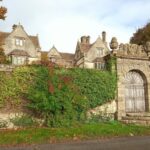 With archives presently closed because of the pandemic, resuming research into the career of the restorer of ancient houses and maker of gardens rose to the top of my list of projects because much of it could be conducted from my desk. Reggie Cooper first caught my attention in 2006; in between other projects I continued my 'quest for Reggie', returning to it full time in the summer of 2020 after completing the article on Honor Balfour.
Continue Reading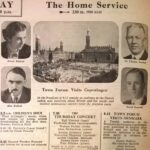 With the publication of the article 'What Honor did next, the pioneering broadcasting career of Honor Balfour (1912-2001)', in the Journal of Liberal Democrat History, a very enjoyable period spent researching her remarkable life comes to a close.
Continue Reading