Welcome
Helen Langley is a historian and curator and was until her retirement in 2014 the modern political manuscripts curator at the Bodleian Library.  She has also lectured on historic houses and gardens.
Helen's interest in cultural heritage is longstanding. For many years her research as a manuscript curator at the Bodleian Library in Oxford focused mainly on the private papers of public figures. A fascination with the houses and gardens where their letters and diaries were written was furthered by participating (as a Millennium Fellow) in the commemorations marking the centenary of Erno Goldfinger in 2002, and, later, curating the Bodleian Library's 2003-2004 exhibition for the bicentenary of the Victorian prime minister, Benjamin Disraeli (later 1st Earl of Beconsfield), 1804-1881. Subsequent contributions to interpreting Disraeli's life included a filmed interview in 2008 and a Oxford symposium paper in 2015.
Intrigued by the concept of gardens as living historical documents Helen studied the conservation of historic gardens at the Architectural Association (part-time), graduating in 2006.She has researched and written about historic orangeries; taught courses on the gardens of twentieth-century historical figures and continues to give talks on the latter topic.
Since 2014 Helen has contributed to a number of events and projects, the most notable of which, to date, has been giving the Speaker's Advisory Committee on Works of Art's International Women's Day lecture at Westminster in 2015. The lecture focused on the life Irene Ward MP, later Baroness Ward (1895-1980). Dame Irene Ward, as she was the known, is pictured here standing, right, in a 1959 group photograph.
The broadcasting career of Honor Balfour (1912-2001) is Helen's current research project.
Read more about Helen or get in touch.
Projects, Lectures & Events
Helen's current and recent projects include the following: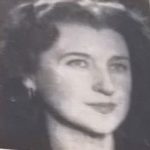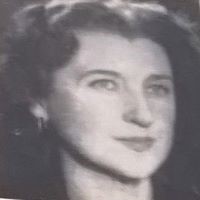 Research into Honor Balfour's career as a journalist continues to yield rewards. It was against the backdrop of the early rivalry between the BBC Talks and News Departments that Honor forged her contribution to broadcasting which would span over the next three decades. The research continues but with the emphasis now firmly on Honor Balfour's role as arguably the first significant woman current affairs commentator in broadcasting.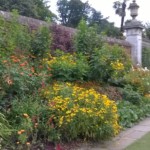 Oxfordshire Gardens Trust, 20 September 2019.
The talk explores connections between the two great estates in the twentieth century.